Published:
June 15th, 2022
LG FRP Bypass Tool 2023 (OMH) Offline Setup Download Free
What is FRP
FRP is a security process that we are facing after resetting the phone. Factory reset is performed on an Android gadget without the proprietor's approval, the FRP will spring up with the message, "This gadget was reset. To proceed, sign in with a Google Account that was recently adjusted on this gadget."
Along these lines, Factory Reset Protection (FRP) is an underlying security highlight that was planned by Google for cell phones and tablets running Android 5.1 and later to confine others from utilizing your cell phone or tablet in the event that they strongly play out a manufacturing plant reset on the gadget.
Manufacturing plant Reset Protection (FRP) is consequently enacted in each Android gadget during the Google account arrangement measure. When FRP is empowered in your Android gadget, and somebody needs to reset the gadget utilizing the Backup and Reset highlight in the Settings application, at that point the framework would require the gadget's security PIN to ensure the proprietor's information and documents.
How it works
The FRP lock remover tool will work properly with several LG devices. Notwithstanding, in the event that the gadget wielder chooses to strongly reset the Android cell phone, the FRP lock will sets in with the warning, "This gadget was reset. To proceed, sign in with a Google Account that was recently adjusted on this gadget."
All the more along these lines, if the gadget wielder can't confirm the Google account utilizing the secret phrase, at that point the person will most likely be unable to get to the cell phone once more.
Supporting New Models:
LG K10 (2017), LG G8 ThinQ, LG W30, LG Q6, LG G7 Plus, LG Nexus 5X, LG V20, LG G6, LG Aristo 3, LG W30 Pro, LG V30,
LG Aristo 2, LG V40 ThinQ, LG K8 (2017), LG X power, LG Q7, LG K30LG K30, LG G7 Fit, LG G7 One, LG V10, LG K3 (2017), LG Velvet 4G, LG G6 Plus & much more.
If you are asking questions about FRP lock, there are several sites that have answers for FRP expulsion that are free and limitless in the event that you have a permit for ChimeraTool. Obviously, there are consistently models/programming renditions where we need some an ideal opportunity to follow the fixes, however, the uplifting news is, that by and large, it requires some investment to help new forms.
Key Features
The tool has some key features that we have listed below.
Getting device information:
If you are going to use any FRP unlock tool it's an important bit of information and device status can be read directly from the phone, for example, the serial number, factory data, hardware data, etc.
Changing software:
And the most common uses for this function are either upgrades to new firmware versions or downgrades to older ones. Sometimes it is used to change or add languages. In 90% of the cases, most of the restart, freeze, and no-boot errors are solved after a software update of this type.
Automatically Reading Codes:
If you are wondering about your phone's default unlock code, or you have repeatedly used the wrong code and the device now requires a so-called "unfreeze" code, this feature is for you. Usually, this is free and can be used unlimited times after the purchase of your license, but some cases require more resources. This may cost credits, but you will be warned during the process, or you can refer to our website for specific phone model information.
Read & Write Certificates:
The tool will allow you to read phone certificates. Reading and writing digitally signed certificates became necessary because in some Samsung models the serial number (IMEI) was stored and protected in this manner. Thus the manufacturer aimed to prevent one from manipulating the originally stored serial number without authorization.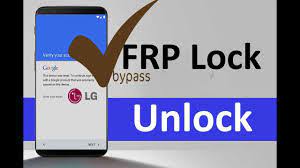 Sometimes this part gets damaged or overwritten by an improper tool. If this occurs, having a backup of that part can be very useful, enabling the ability to make a hassle-free restoration. In some cases, previously saved content can also be restored to other devices by repairing them in the same way. It is important to note that in the latter situation this means that this serial number is cloned as well.
How to remove LG FRP without box
There are several free tools that allow you to remove FRP locks from LG phones without using a premium box. You don't need to buy or spend money to remove FRP from your device. If you are going to remove the FRP lock from your phone by using a tool, its no need to root your phone or complicated software required.
Similarly Bypassing Google account on LG phones is possible but it's not usually an easy task, and mostly requires knowing the right tool to use. If the factory reset protection (FRP) lock is depriving you of the right to access the functions and features of your LG phone, then this article is a guide to choosing the right LG Google account removal tool.
Download Menu
You can download the latest setup of the LG FRP bypass tool by managing download links on this menu. If you have any questions or complaints about the post, you can ask it here.